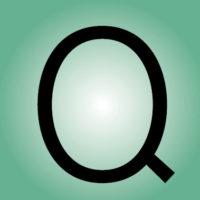 Dear Q&A,
I wanted to propose a couple of questions/concerns with regards to disposable laryngoscope blades:
Have you had any complaints from others about disposable blades?
Our experience is that they tend to be flimsy and feel like they are susceptible to breakage with too much pressure.
The use of these laryngoscopes has resulted in several missed intubations and we are uncertain as to whether this is related to a new user learning curve or poor quality. There have also been some associated complications including; broken teeth, pinched lips and tongue and tonsillar rupture.
The idea of a single use item to protect patients is important, but at what cost? I wonder why we would fill the landfills with more plastic that won't break down. Single use requires that each blade be taken apart to remove the batteries each time and be disposed of separately, so now we have more bins to work around not only for storage of all the sizes, but for disposing.
Why stop using what has worked for many years?
Does it cost the institution more money to process the blades than to buy the disposable ones? I have heard that the traditional blades/handles are very difficult to process and sterilize.
Can we not find an alternative mechanism by which to clean the blades?
In conclusion, are disposable laryngoscopes really safer than resuable ones for our patients?
From: Anonymous author
---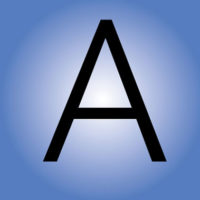 Editorial Response:
Thank you for sending your concerns about the disposable laryngoscope blades currently in use at your institution. APSF has not received similar reports to date but clearly the adequacy of devices for safe airway management is a central concern to anesthesia practice. You raise two questions that are relevant to clinical practice and patient safety:
What is the value of using disposable laryngoscope blades in general practice?
Are there deficiencies with the design of the blade you are currently using?
With regard to the latter question, if there have been no patient injuries or deaths, the FDA Medwatch Database can be used to report1 clinical care concerns for medical devices. Anyone can enter information about a medical device to that database. If there has been a death or serious injury, the facility and manufacturer are required to enter a report to the FDA Maude Database.2 The ECRI Institute also maintains a database of device problems and readily accepts user reports into their database.3 ECRI has not had reports to date of patient injury related to single-use laryngoscopes.
The general question about the value of disposable laryngoscopes in clinical practice is challenging practices around the country. The reprocessing requirements for reusable laryngoscopes have added significant cost and complexity to managing these devices such that disposable laryngoscopes are economically attractive, notwithstanding the environmental and clinical care considerations. Reprocessing requirements are based upon concerns for patient safety related to the infection risk of reusable laryngoscopes. Whether or not the infectious risks outweigh the risks of suboptimal airway management, or the environmental impact, remains to be proven, although clearly an airway complication that resulted from an inferior disposable laryngoscope would seem to outweigh the potential infection risks. There is some literature comparing the environmental impact of reusable and disposable laryngoscopes, which can be found at the ASA website under Greening the OR.4 The authors of that document favor reusable devices.
One large study from France randomized patients for emergency intubation to either reusable or disposable laryngoscopes.5 The study found the clinical performance to be better with the disposable version. They did not evaluate the infectious concern. This finding does underscore the fact that there are disposable laryngoscopes available that should perform the same as our reusable devices, if not better.
One suggestion is to contact the manufacturer about any quality concerns that might be addressed. Another option is to look at some of the other disposable laryngoscopes available and to promote a trial of some alternative devices. There are several alternative devices available, and you may find one or more to be suitable for your practice.
These resources may be helpful. In addition, in this issue of the APSF Newsletter, Dr. Jodi Sherman, an expert in this particular field, provides her perspective on this important patient safety matter (see next page). Thank you again for taking the time to report your concerns.
Dr. Jeffrey M. Feldman, MD, MSE, is chair of the APSF Committee on Technology and professor of clinical anesthesiology at Children's Hospital of Philadelphia, Perelman School of Medicine, Philadelphia, PA.
Dr. Feldman serves as a member of the Clinical Advisory Board, ClearLine MD, Boston, MA. Dr. Feldman has received consulting compensation from Dräger Medical, GE Medical, and Medtronic.
References
FDA Medwatch Database. https://www.accessdata.fda.gov/scripts/medwatch/index.cfm?action=reporting.home. Accessed December 10, 2018.
FDA Maude Database. https://www.accessdata.fda.gov/scripts/cdrh/cfdocs/cfmaude/search.cfm. Accessed December 10, 2018.
ECRI Institute Database of Device Problems. https://www.ecri.org/pages/ReportADeviceProblem.aspx. Accessed December 10, 2018.
Axelrod D, Bell C, Feldman J, et al. Greening the Operating Room. Report of the Task Force on Environmental Sustainability Committee on Equipment and Facilities. https://www.asahq.org/resources/resources-from-asa-committees/environmental-sustainability/greening-the-operating-room. Accessed December 10, 2018.
Amour J, Le Manach YL, Borel M, et al. Comparison of single-use and reusable metal laryngoscope blades for orotracheal intubation during rapid sequence induction of anesthesia. Anesthesiology. 2010;112:325–332.
---
The APSF sometimes receives questions that are not suitable for the Dear SIRS column. This Q and A column allows the APSF to forward these questions to knowledgeable committee members or designated consultants. The information provided is for safety-related educational purposes only, and does not constitute medical or legal advice. Individual or group responses are only commentary, provided for purposes of education or discussion, and are neither statements of advice nor the opinions of the APSF. It is not the intention of the APSF to provide specific medical or legal advice or to endorse any specific views or recommendations in response to the inquiries posted. In no event shall the APSF be responsible or liable, directly or indirectly, for any damage or loss caused or alleged to be caused by or in connection with the reliance on any such information.