APSF Technology Education Initiative (TEI) : Low-Flow Anesthesia (LFA)
---
---
This course consists of 8 topics designed to empower the anesthesia professional with the knowledge required to safely and effectively reduce anesthetic waste and pollution through the practice of low-flow anesthesia. Using guided, simulation-based learning, basic concepts of low-flow anesthesia are explored along with strategies for reducing fresh gas flow during the induction, maintenance and emergence phases of inhalation anesthesia. Each topic is designed for about a 15 minute interaction but the motivated learner is encouraged to utilize the simulation platform to explore different strategies and reinforce the learning. The topics are designed to be followed in sequence but do not need to be done at the same time. The course is free of charge to all anesthesia professionals but a guest login is required for non-ASA members. Continuing education credits are available to physicians, nurses and anesthesia assistants. For physicians enrolled in the MOCA process, the CME credits are patient safety eligible.
---
Click here to take the Low-Flow Anesthesia course on the ASA website


(This link navigates away from the APSF website to the ASA website to sign-in and access the course.)
Non-ASA members can create a Guest account at no charge. ASA members use your member login credentials.

Click here for an unguided version of the low-flow anesthesia model and simulation


This unguided version provides access to all the functions of the model and simulation and is intended for learners and instructors. The guided course is recommended for everyone as a route to understanding the principles of low-flow anesthesia. With this unguided version, learners can explore different scenarios for induction, maintenance and emergence and visualize the associated anesthetic waste and the impact on oxygen and anesthetic concentrations. Instructors can use the model and simulation to demonstrate principles of low-flow anesthesia. Enjoy this convenient learning and teaching tool!
---
ADDITIONAL RESOURCES ON LOW-FLOW ANESTHESIA
ASA Issues Statement Supporting Low-Flow Anesthesia with Sevoflurane
The American Society of Anesthesiologists Committee on Standards and Practice Parameters recently issued a statement recognizing that the current Sevoflurane labeling for minimum fresh gas flow is medically obsolete. Current guidance states that:

"The use of low FGF with sevoflurane has been extensively studied, is a safe practice, and has economic and environmental benefits. The ASA has evaluated current scientific studies and concludes there is no reasonable evidence to support a lower limit of fresh gas flow when using sevoflurane. Therefore, the ASA supports the use of low fresh gas flows when sevoflurane is administered."

The complete statement including the cited references can be found after signing in to the ASA website at: Statement on the Use of Low Gas Flows for Sevoflurane
---
MANUFACTURER INFORMATION ON LOW-FLOW ANESTHESIA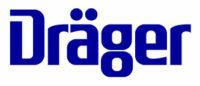 Dräger
Low-Flow Anaesthesia – YouTube


GE Healthcare
Low-flow Anesthesia Series: Part 1 – Dilution Effect of Rebreathing



Getinge
Getinge Educational Institute Customer Education Portal


Mindray
The Benefits of Low-Flow Anesthesia