Corporate Donors
Founding Patron ($340,000)
American Society of Anesthesiologists (asahq.org)

---
2022 Corporate Advisory Council Members
(Current as of 8/25/2022)
Platinum Level ($50,000)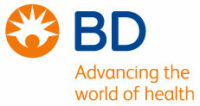 BD (bd.com) is one of the largest global medical technology companies in the world and is advancing the world of health by improving medical discovery, diagnostics and the delivery of care. BD helps customers enhance outcomes, lower costs, increase efficiencies, improve safety and expand access to health care.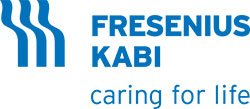 Fresenius Kabi (fresenius-kabi.us) is a global health care company that specializes in lifesaving medicines and technologies that are used to help care for critically and chronically ill patients, offering injectable medicine portfolios for anesthesia providers and a growing number of ready-to-administer products.

GE Healthcare (gehealthcare.com) is a leading global medical technology, pharmaceutical diagnostics, and digital solutions innovator, that enables clinicians to make faster, more informed decisions through intelligent devices, data analytics, applications and services, supported by its Edison intelligence platform.

Masimo (masimo.com) is a global medical technology company that develops and produces a wide array of industry-leading monitoring technologies, including innovative measurements, sensors, patient monitors, and connectivity solutions.
Gold Level ($30,000)
| | |
| --- | --- |
| Blink Device Company | Edwards Lifesciences |
| | |
| ICU Medical | Medtronic |
| | |
| Merck | Nihon Kohden America |
| | |
| Preferred Physicians Medical Risk Retention Group | Vyaire Medical |
| | |
Silver Level ($10,000)
Dräger
Heron Therapeutics
Pall Corporation
Senzime
Special recognition and thank you to Medtronic for their support and funding of the APSF/Medtronic Patient Safety Research Grant ($150,000); and Merck for their educational grant.
For more information about how your organization can support the APSF mission and participate in the 2022 Corporate Advisory Council, go to: apsf.org or contact Sara Moser at: [email protected].
---
Community Donors
(Specialty Organizations, Anesthesia Groups, ASA State Component Societies and Individuals)
Specialty Organizations
$5,000 to $14,999
American Academy of Anesthesiologist Assistants
$2,000 to $4,999
Society of Academic Associations of Anesthesiology and Perioperative Medicine
The Academy of Anesthesiology
$750 to $1,999
Society for Ambulatory Anesthesia (SAMBA)
Society for Pediatric Anesthesia
Texas Association of Nurse Anesthetists
$200 to $749
Association of Anesthesiologist Assistant Education Program (in honor of 2022 AA Student Poster Competition – Winner: Zach Gaudette (Nova Southeastern University-Ft. Lauderdale); 2022 AA Student Poster Competition – Finalists: Connor Sorrells (Indiana University-Indianapolis); Drew Renfroe (University of Colorado-Denver); Elise Pippert (Emory University); and, Hannah Boling (Nova Southeastern University-Tampa)
Anesthesia Groups
$15,000 and Higher
US Anesthesia Partners
North American Partners in Anesthesia
$5,000 to $14,999
Frank Moya Continuing Education Programs (in memory of Dr. Frank Moya)
NorthStar Anesthesia
PhyMed
TeamHealth
$2,000 to $4,999
Madison Anesthesiology Consultants, LLP
$200 to $749
Hawkeye Anesthesia, PLLC
ASA State Component Societies
$5,000 to $14,999
Indiana Society of Anesthesiologists
Minnesota Society of Anesthesiologists
Tennessee Society of Anesthesiologists
$2,000 to $4,999
New York State Society of Anesthesiologists
$750 to $1,999
Arizona Society of Anesthesiologists
Connecticut State Society of Anesthesiologists
Florida Society of Anesthesiologists
Illinois Society of Anesthesiologists
Iowa Society of Anesthesiologists (in memory of Dr. Tom Tooney)
Nevada State Society of Anesthesiology
Ohio Society of Anesthesiologists
$200 to $749
Maine Society of Anesthesiologists
Mississippi Society of Anesthesiologists
New Jersey State Society of Anesthesiologists
The Virginia Society of Anesthesiologists
Individuals
$15,000 and Higher
Steven J. Barker, MD, PhD
$5,000 to $14,999
Mrs. Isabel Arnone (in honor of Lawrence J. Arnone, MD, FACA)
Daniel J. Cole, MD
Jeff Feldman, MD
James J. Lamberg, DO, FASA
Mary Ellen and Mark Warner
Thomas L. Warren, MD (in memory of Stan Antosh MD, Tom Moran MD, and Ursula Dyer, MD)
$2,000 to $4,999
Robert Caplan, MD (in honor of APSF Executive Committee and Board of Directors)
Fred Cheney, MD
Jeffrey B. Cooper, PhD
Steven Greenberg, MD
Patty Mullen Reilly, CRNA
May Pian-Smith, MD, MS (in honor of Jeffrey Cooper, PhD)
Drs. Ximena and Daniel Sessler
Mr. and Mrs. Timothy Stanley
Marjorie Stiegler, MD
Brian J. Thomas, JD
Joyce and Dennis Wahr (in honor of Mark A. Warner, MD)
$750 to $1,999
Donald E. Arnold, MD, FASA
Doug Bartlett (in memory of Diana Davidson, CRNA)
John (JW) Beard, MD
Allison Bechtel
Casey D. Blitt, MD
Amanda Burden, MD
Thomas Ebert, MD
Kenneth Elmassian, DO, FASA
David M. Gaba, MD and Deanna Mann
Drs. James and Lisa Grant
Alexander Hannenberg, MD (in honor of Mark A. Warner)
Rebecca L. Johnson, MD
Catherine Kuhn, MD (in honor of Stephen Klein, MD, and Meredith Muncy, CRNA)
Meghan Lane-Fall, MD, MSHP
Joshua Lea, CRNA (in honor of Maria van Pelt, CRNA, PhD)
Cynthia A. Lien
Mark C. Norris, MD (in memory of Barbara Leighton, MD)
Parag Pandya, MD
Mark Phillips, MD
Elizabeth Rebello, MD (in honor of Mark Warner and Dan Cole)
Stephen Skahen, MD
Ty A. Slatton, M.D., FASA
Dr. Donald C. Tyler
$200 to $749
Arnoley Abcejo, MD

Rita Agarwal MD, FAAP, FASA

Aalok Agarwala, MD, MBA

Shane Angus, CAA, MSA

Katherine Arendt, MD

Valerie Armstead

Douglas R. Bacon, MD, MA (in honor of Mark Warner)

Marilyn L. Barton (in memory of Darrell Barton)

William A. Beck, MD

Michael Caldwell, MD

Alexis Carmer

Alexander Chaikin

Lindsay J. Chou

Marlene V. Chua, MD

Heather Ann Columbano

Jeremy Cook, MD

Kenneth Cummings, MD

Robert A. Daniel

Andrew E. Dick, MD

Karen B. Domino, MD

Teresa Donart

Elizabeth Drum, MD

James DuCanto, MD

Brent Dunworth, APRN, CRNA, DNP, MBA, NEA-BC

Steven B. Edelstein, MD, FASA

Mike Edens and Katie Megan

Mary Ann and Jan Ehrenwerth, MD

Thomas R Farrell, MD

William Filbey

Ronald George, MD

Ian J. Gilmour, MD

Carlos R Gracia, MD & Shauna O'Neill Gracia (in memory of Andrew A Knight, MD)

Michael Greco, PhD, CRNA

Linda K. Groah, MSN, RN, FAAN

Michael Guertin

Allen N. Gustin, MD

John F. Heath, MD

Eugenie Heitmiller

Rodney Hoover

Steven K. Howard, MD

Rob Hubbs, MD

Marshal B. Kaplan, MD (in memory of Amanda, Maxwell, and Debbie)

Ann Kinsey, CRNA

Laurence A. Lang, MD

Sheldon Leslie

Della M. Lin, MD

Kevin and Janice Lodge (in memory of Richard A. Brenner, MD)

Elizabeth Malinzak

Edwin Mathews, MD

Stacey Maxwell

Roxanne McMurray

William McNiece, MD

Emily Methangkool, MD

Jonathan Metry

Tricia Meyer, PharmD

Michael D. Miller, MD

Sara Moser (in honor of Mark Warner, MD)

Drs. Michael and Georgia Olympio

Ducu Onisei MD

Dr. Fredrick Orkin

Tristan and Amy Pearson, MD (in honor of Dr. Dan Cole and Dr. Meghan Lane-Fall)

Lee S. Perrin, MD

Janet Pittman, MD and Esther McKenzie, MD (in memory and honor of Aharon Gutterman, MD)

Paul Pomerantz

David Rotberg, MD

Steven Sanford, JD

Scott A. Schartel, DO

Adam Setren, MD

David A. Shapiro, MD & Sharon L. Wheatley

Emily Sharpe, MD

Simanonok Charitable Giving Fund

Robert K. Stoelting, MD

James F. Szocik, MD

Joseph W. Szokol, MD (in honor of Steven Greenberg, MD)

Butch Thomas

Samuel Tirer

Laurence and Lynn Torsher

Lance Wagner

Matthew B. Weinger, MD

Andrew Weisinger

Anne and Jim West, MD

Laura E. Whalen

Paul and Elizabeth Wheeler (in memory of Andrew Knight, MD)

Shannon and Yan Xiao

Ziad Yafi
Legacy Society
Steve and Janice Barker
Dan and Cristine Cole
Karma and Jeffrey Cooper
Marsha and John Eichhorn, MD
Burton A. Dole, Jr.
David Gaba, MD and Deanna Mann
Drs. Alex and Carol Hannenberg
Drs. Joy L. Hawkins and Randall M. Clark
Dr. Eric and Marjorie Ho
Drs. Michael and Georgia Olympio
Dru and Amie Riddle
Dr. Ephraim S. (Rick) and Eileen Siker
Robert Stoelting, MD
Mary Ellen and Mark Warner
Drs. Susan and Don Watson
Matthew B. Weinger, MD and Lisa Price
Note: Donations are always welcome. Donate online (https://www.apsf.org/donate) or mail to APSF, P.O. Box 6668, Rochester, MN 55903
(Donor List: current as of November 1, 2022)