Letter to the Editor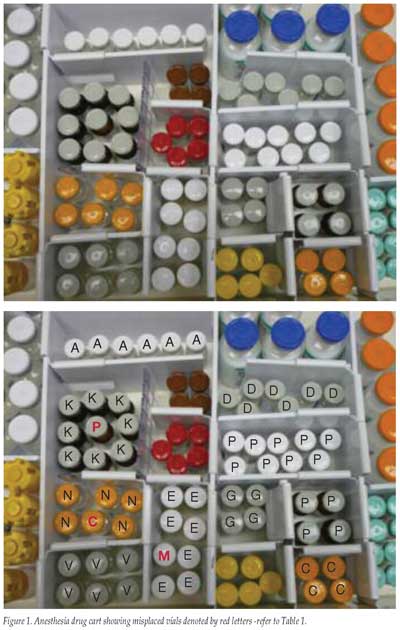 In a consumer update dated April 2008, the FDA stated that they have received reports of more than 95,000 medication errors since the year 2000.1 This corresponds to more than 33 medication errors per day. Poor packaging design has been identified as one of the causative factors.
Studies have indicated that most medication errors in anesthesia are due to either preparation or administration of the wrong drug.2 Suggestions to minimize these errors have included careful reading of labels, standardization of labels, and formal organization of drug drawers and workspaces.3
It seems that the vial caps have been ignored. On opening an anesthesia drug cart, the anesthesiologist may get a view of medications similar to that in Figure 1. Although the vial cap is the most visible part of the vial, it typically contains no information about the vial contents. This is due in part to a lack of coordination among different suppliers.