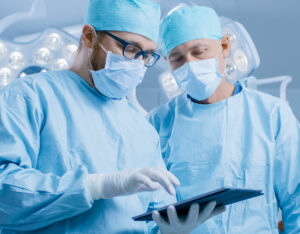 围手术期交接涉及到如何以高效、有组织和协调的方式进行交流。有关交接工作的文献日益增多,但其中的多数文章来自富裕国家。缺乏有关低收入国家围手术期交接工作的已公布信息。在中等收入国家,有关这一主题的有限报道主要涉及重症监护室 (Intensive Care Unit, ICU) 或术后监护室环境。这种情况可能是由于资源较少的国家缺乏研究动机所致,但其他可能的解释也适用于这些国家。
许多麻醉专业人员并没有在医学和麻醉课程中接受交接方面的教育;另一些麻醉专业人员则未使用标准化的工具来进行交接。此外,最近,手术室的人力资源减少了,因为在冠状病毒全球大流行期间,许多麻醉专业人员将他们的职责转移到了重症监护病房所需的支持上面。这无疑增加了标准化交接的时间限制,也增加了生产压力。目前的机构目标可能与执行有效交接的重要性不一致,这可能导致没有分配专业时间来进行适当的患者交接教育。另一方面,对专业人员进行适当培训可以降低总体医疗成本,并在未来提高患者和医护工作者的业绩和满意度。在中-低资源国家的另一个限制是没有将交接工作整合在电子医疗记录 (Electronic Medical Record, EMR) 中。正如 Mershon 等近期在 APSF Newsletter 上发表的一篇文章所指出的,这种与 EMR 整合在一起的交接可以理顺面对面交流的程序。1
有效交接的建议要求,在开始交接前,领导应检查所有相关成员是否在场,并确认患者已连接好各种监测仪,且病情稳定。2,3 在交接过程中,一个人应当以有条理、协调的方式做一次性发言。4 急救任务状态、应急计划以及"如果-那么"语句的使用、治疗的目标4 或没有预期不良事件的明确指示、5 标明"谁和何时"将执行待决任务的行动列表、共享心理模型与接收团队的积极参与、接收患者的口头确认都是成功交接的关键因素。更高级的流程需要几个结构化程序,包括持续反馈、复述、闭环交流和交叉监控。6,7 考虑到利益相关者的经验和背景,这意味着交接工作需要持续的教育。8
尽管存在障碍,但在麻醉中拥有高效的领导者可以激励同事接受挑战、与利益相关者进行接触,并暴露不向机构进行交接以获得支持的危险。例如,一位麻醉科领导可以设计一种适合简单病例的通用信息表,并在小规模实施过程中针对特定的外科人群进行定制。作为一种多学科协作方法,下一阶段将从所有利益相关者那里接收反馈信息,促进其使用,并通过不同的资源,如机构电子邮件和会议等,强调交接架构的重要性,以授权员工作为一个团队开展工作。最后,对程序、依从性和职业满意度的适当评估需要机构的支持。
总之,在低收入和中等收入国家,改善围手术期交接工作将是一段漫长的旅程,但这对于更好的团队合作和患者安全是必须的。感谢 APSF 作为交接教育方面的领导者,为许多麻醉专业人员铺平了道路。
Marta Ines Berrio Valencia(医学博士、理学硕士)是麦德林 I PS 大学联盟(哥伦比亚州安蒂奥基亚)的一名麻醉医师。
---
作者没有利益冲突。
---
参考文献
Mershon BH, Greilich PE. The MHC story: accelerating implementation of best practices through improved organizational macro-ergonomics updates from the Perioperative Multi-Center Handoff Collaborative (MHC). https://www.apsf.org/wp-content/uploads/newsletters/2021/3601/APSF3601.pdf. Accessed June 23, 2021.
Methangkool E, Tollinche L, Sparling J, Agarwala AV. Communication: is there a standard handover technique to transfer patient care? Int Anesthesiol Clin. 2019;57:35–47.
López-Parra M, Porcar-Andreu L, Arizu-Puigvert M, Pujol-Caballé G. Cohort study on the implementation of a surgical checklist from the operating room to the postanesthesia care unit. J Perianesth Nurs. 2020;35:155–159.
8 tips for high-quality hand-offs. https://www.jointcommission.org/-/media/tjc/documents/resources/patient-safety-topics/sentinel-event/sea_8_steps_hand_off_infographic_2018pdf.pdf. Accessed June 23, 2021.
Jorro-Barón F, Suarez-Anzorena I, Burgos-Pratx R, et al. Handoff improvement and adverse event reduction programme implementation in paediatric intensive care units in Argentina: a stepped-wedge trial. BMJ Qual Saf. 2021 Apr 23;bmjqs-2020-012370. doi: 10.1136/bmjqs-2020-012370. Online ahead of print.
Berrio Valencia MI, Aljure OD. From intensive care unit to operating room: what about the transition of care of liver transplanted patients? Can J Anaesth. 2019;66:613–615.
Pocket Guide: TeamSTEPPS. Team strategies & tools to enhance performance and patient safety. https://www.ahrq.gov/teamstepps/instructor/essentials/pocketguide.html. Accessed June 23, 2021.
Agarwala AV, Lane-Fall MB, Greilich PE, et al. Consensus recommendations for the conduct, training, implementation, and research of perioperative handoffs. Anesth Analg. 2019;128:e71–e78.