The membership of the Association of Anaesthetists of Great Britain and Ireland (AAGBI) is totally medical, and currently 95% of the anaesthetists in the UK are members. It has in excess of 9,000 members, including 4,500 full members (consultants in UK terminology is equivalent to attendings in the US), 1,000 members retired from active practice, and the remainder who are staff in training grades. Most reside in the British Isles, but 400 currently work or live overseas (68 are currently in the US).
Annual membership costs are £180 ($338). The roles of the Association are
to represent the interest of its members
to provide advice and information to both members and public about anesthetic matters
to organize regular (twice yearly) national meetings and 40 small seminar meetings annually at its London headquarters to which members have significant discounts
to publish its monthly scientific journal, Anaesthesia, sent free to all members together with its newsletter, Anaesthesia News
to maintain a professional website
to provide a significant level of automatic injury and life insurance coverage for members during patient transfer
to provide representation at Westminster and the Department of Health
to work with the Royal College of Anaesthetists to provide full professional support and maintenance of standards of practice and training
to publish regular guidelines on professional and ethical matters which form the basis for good practice, known as "Glossies."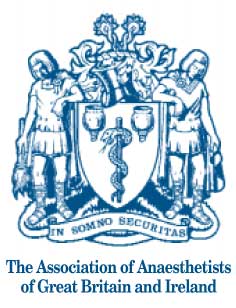 In early 2003 Dr. Ed Charlton (an ex-member of AAGBI Council) wrote to the AAGBI President to draw his attention to an editorial and review article published in Anesthesiology on the subject of fatigue in anaesthesia.1 This was a timely occurrence as changes in work patterns, due to the impending implementation of the European Working Time Directives and the anticipated New Consultant Contract, were expected to have a profound effect on the total weekly working hours and lifestyles of both career grade and non-career grade anaesthetists, as well as other hospital doctors in the UK and Ireland. A paper with a similar message had been published in June 2000 and reported that fatigue was listed as a contributory factor in 152 anesthetic incidents, or 2.7% of all reports.2
The President raised the matter at the next bi-monthly Advisory Meeting of the Council where I was tasked with setting up a working party to examine the evidence and produce a document to explore the problems of fatigue in anaesthesia and make proposals that could reduce the risks for both patient and practitioner. A scoping meeting of selected Council members met in March 2003 to discuss the proposal, and it was agreed that the project should proceed with other invitees who could add knowledge and experience to the deliberations.
The first full meeting of the new Fatigue and Anaesthetists Working Party took place in May 2003 and, in addition to members of Council and the Association's Trainees section, involved Ed Charlton and representatives of the British Medical Association, an Occupational Health Physician, and the Royal College of Anaesthetists.
The working party met on a total of 6 occasions and produced 8 drafts of the document. Much of the draft revision was done by email iteration and amendment with the formal meetings being reserved for discussion of policy and drawing out the recommendations from the text. When the working party met in January 2004 to review draft 5, it was over 8,000 words long and was fully referenced with 56 citations. It was clearly too long for a traditional glossy and a number of options were considered. It could be published as it was in full, it could be severely abridged, or it could be abridged with the full document and all its supporting references and material available on the AAGBI website.
The last proposal was accepted, and an abridged draft (4,000 words and 21 references) was submitted to Council for final approval in early March 2004. All Council members were able to feedback comments to the April Council meeting, and corrections or amendments adopted there were included in the final document launched in July 2004.
Every Association document when first published has a date assigned for a review, when Council decides whether it should be withdrawn, is still a relevant document, or should be completely revised and republished. These documents are known as "Glossies" because of the glossy cover assigned to them.
What are glossies for? First, they should educate members on topics of relevance to professional practice, but they are not meant as mini textbooks of anaesthesia. Second, they should be useful to the membership as references when discussing professional activities with other specialty groups or managers. It is hoped that, with the support of a glossy, an anaesthetic division may be able to ensure proper provision of support, be it clinical, equipment, secretarial, or administrative to allow safe practice. Some glossies become very powerful tools, such as the "Recommendations for Standards of Monitoring During Anaesthesia and Recovery," which has set the standard, and is broken at the peril of the practitioner. Others such as "Management of Anaesthesia for Jehovah's Witnesses" provide handy pocket-sized reference to less common problems faced by the anaesthetist. The glossy, "Fatigue and the Anaesthetist," can be used to guide members and the management of hospitals into following safe practices with a scientific background in respect to the duration of working hours and recovery from arduous duties. Guidance is also offered on better practices to be followed where turnovers from one anaesthetist or team to another are necessary due to the onset of fatigue or the requirement to relieve a colleague who has exceeded safe working hours. It makes a number of significant proposals aimed to protect both the patient and the practitioner.
Principal Recommendations:
Every anaesthetist should be aware of the problem of fatigue and carry a personal obligation to provide safe and effective service.
Departments must have a plan to manage staff at all grades who have suffered an onerous duty period and consider themselves unfit to continue work. For example, when a night on call is arduous there must be a mechanism/protocol to allow for replacement/relief of an overtired anaesthetist.
Job plans which are likely to lead to predictable fatigue should be avoided so that busy nights on call should neither follow nor precede a full working day in the operating room, intensive care unit, or similar duty.
Job plans of career grade staff should be designed to include flexibly worked fixed theatre sessions without operating sessions allocated to a particular surgeon or service in order to provide regular relief for colleagues.
Routine rest breaks should be implemented. A "Handover Protocol" should be used before even short rest breaks. A standardised checklist to be used when relieving a colleague should be introduced to avoid omitting vital information about the patient, procedure, anaesthetic technique, and equipment.
All hospitals should ensure the availability of "on call" rooms for those doctors working night shifts, to enable rest breaks. With the recent introduction of shift working, many hospitals have removed the "duty" or "on-call" rooms as a cost saving measure. The Association believes that such facilities should be reintroduced or protected in order that anaesthetists who get the opportunity to take a rest break during their shift can do so in a suitable environment.
Management should provide designated rooms adjacent to the operating room for napping and "post-call" sleeping facilities.
Good quality accommodation should be available for resident on-call staff.
All staff should have access to good quality refreshments at all times. It is often not possible for anaesthetists to visit the dining hall/cafeteria at the fixed hours of opening due to the unusual requirements of their workload. Alternative refreshment facilities must be provided at these "odd" hours.
On-call responsibilities should be reviewed for anaesthetists over 45 years of age in conjunction with advice from an accredited specialist in occupational medicine.
Private practitioners should ensure that a combination of National Health Service and Private work does not lead them to practice when compromised by fatigue.
While the proposals in the document are clearly aimed at anaesthetic working practices, the principles of the findings and recommendations will be just as applicable to surgery or other branches of hospital medical practice.
The "Glossy" has been sent to all members of the AAGBI and interested groups and posted on the AABGI's website.3 In addition, an expanded version, which goes into some aspects in much greater detail, has also been posted on the website.4
Dr. Ward serves as Chair of the Association of Anaesthetists Working Party on "Fatigue and Anaesthetists" and is Former Vice President of the Association of Anaesthetists of Great Britain and Ireland. He is also a Consultant Anaesthetist and Senior Clinical Lecturer in the Nuffield Department of Anaesthetics, Oxford, England.
---
References
Howard SK, Rosekind MR, Katz JD, Berry AJ. Fatigue in anesthesia: implications and strategies for patient and provider safety. Anesthesiology 2002;97:1281-94.
Morris GP, Morris RW. Anaesthesia and fatigue: an analysis of the first 10 years of the Australian Incident Monitoring Study 1987-1997. Anaesth Intensive Care 2000;28:300-4.
Fatigue and Anaesthetists. London: The Association of Anaesthetists of Great Britain and Ireland, 2004. Available on the web at: http://www.aagbi.org/pdf/Fatigue.pdf.
Fatigue and Anaesthetists (Extended Web Version). London: The Association of Anaesthetists of Great Britain and Ireland, 2004. Available on the web at: http://www.aagbi.org/pdf/Web_Version_Fatigue.doc