APSF Stoelting Conference 2021
September 8, 2021

-

September 9, 2021
Event Navigation
"Clinician Safety: To Care is Human"

Click the names or photos below for more information.
Co-Directors:
September 8-9, 2021
Royal Palms Resort & Spa
5200 E. Camelback Rd.
Phoenix, AZ 85018
▶ CLICK HERE to Register in Advance for the Virtual Meeting
After registering, you will receive a confirmation email containing information about joining the meeting.
For registration and conference inquiries, please contact Stacey Maxwell, APSF Administrator ([email protected]). This will be a hybrid meeting with virtual and in-person options. Due to COVID-19 in-person availability will be limited.
COVID-19 Delta Variant Conference Safety Update
The APSF will ask for all participants/attendees to be vaccinated and to wear masks during the indoor meeting sessions. Many of the conference's activities such as meals and receptions will be held outside.
For information on sponsoring the Stoelting Conference, please contact Sara Moser, APSF Director of Development ([email protected]).
Stoelting Conference Supporters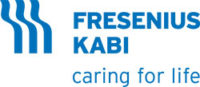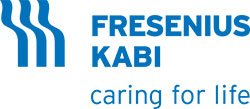 Thank you to Preferred Physicians Medical Risk Retention Group for providing additional support for the conference.
---
Clinician safety is essential for patient safety. The purpose of the 2021 Stoelting Conference is to identify feasible approaches to improve perioperative clinician wellbeing. We will convene a multidisciplinary group of experts and stakeholders to share the current evidence base and discuss the most important mutable factors influencing perioperative clinician burnout and degraded wellbeing. Then, we will explore existing and potential interventions to enhance clinician safety and wellbeing. The conference will lay the groundwork for a clear and accountable strategy to safeguard the health and wellbeing of our perioperative clinician workforce.
---
OBJECTIVES
At the end of this meeting the participant will be able to:
Identify the importance of clinician wellbeing in relation to patient safety issues.
Evaluate the impact of clinician burnout as it relates to patient care.
Define and discuss burnout, professional wellbeing and resilience as it may relate to patient safety
Describe a systems level approach to clinician wellbeing
---
PROGRAM
6:00 – 9:00 PM
Check-in and Pre-Conference Reception
6:30 – 7:30 AM
Full Buffet Breakfast and Networking
7:30 – 8:00 AM
Day 1 Opening
Patty Mullen Reilly, CRNA
Co-Program Chair
APSF Board of Directors
West Chester, PA
Welcome
Mark A. Warner, M.D.
APSF President
Professor of Anesthesiology, Department of Anesthesiology and Perioperative Medicine
Mayo Clinic
Rochester, MN
Dr. Mark Warner is a professor in anesthesiology at the Mayo Clinic. In his institution, he has served as chair of the Department of Anesthesiology, the physician leader of its hospitals, executive dean of its College of Medicine and Science, and a member of its Board of Governors. Dr. Warner has served in the leadership of several national anesthesiology organizations. He has been president of the American Society of Anesthesiologists, the American Board of Anesthesiology, and the Academy of Anesthesiology. He currently is president of the Anesthesia Patient Safety Foundation.
8:00 – 9:50 AM
Defining the Problem
Moderator: Brian Thomas, JD
APSF Board of Directors
VP Risk Management, Preferred Physicians Medical
Overland Park, KS
Perioperative Clinician Wellbeing: Why is this a Patient Safety Issue?
Matthew B. Weinger, M.D.
APSF Board of Directors
Professor of Anesthesiology, Biomedical Informatics, & Medical Education.
Vanderbilt University Medical Center and School of Medicine
Nashville, TN
Burnout and its Consequences – Overview
Tait Shanafelt, M.D.
Chief Wellness Officer
Stanford University
Stanford, CA
Impact on a Diverse Clinical Workforce
Meghan Lane-Fall, M.D.
APSF Board of Directors
David E. Longnecker Associate Professor, Anesthesiology and Critical Care, University of Pennsylvania
Philadelphia, PA
Medicolegal implications – Chicken and egg?
Douglas Yoshida, M.D., JD
Yoshida Law Firm LLC
Seattle, WA
Incivility, Rudeness, Violence: Toxicity in the Workplace
Della Lin, M.D.
APSF Board of Directors
Honolulu, HI
Panel Q&A
9:50 – 10:05 AM
Mid-Morning Break
10:05 AM – 12:05 PM
Barriers and Facilitators to Clinician Wellbeing
Moderator: Amy C. Pearson, M.D.
APSF Social Media Manager
Clinical Assistant Professor of Anesthesia
University of Iowa Health Care
Iowa City, IA
Organizational Factors – Nursing leadership perspective
Sharon Pappas, PhD, RN
Executive VP and Chief Nursing Executive
Emory Healthcare
Atlanta, GA
Organizational Factors – Physician leadership perspective
Joanne Conroy, M.D.
CEO and President, Dartmouth-Hitchcock Health
Dartmouth, NH
Societal and Government Factors
Virtual Speaker: Lee Fleisher, M.D.
Director of the Center for Clinical Standards and Quality and Centers for Medicare and Medicaid Services Chief Medical Officer
Moral Distress, Work Engagement, and Finding Purpose in Work
Tim Cunningham, DrPH, MSN, RN
Vice President of Practice and Innovation
Emory Healthcare
Atlanta, GA
Fostering a Learning Culture that Supports a Trainee's Wellness
Lynn Reede, DNP, MBA, CRNA, FNAP
APSF Board of Directors
Associate Clinical Professor
Bouve College of Health Sciences
Northeastern University
Boston, MA

Mental Health and Wellbeing
Amanda L. Stone, PhD
Director of Clinician Wellness
Assistant Professor of Anesthesiology
Vanderbilt University Medical Center
Nashville, TN
Panel Q&A
12:05 – 1:05 PM
Lunch
1:05 – 3:00 PM
Clinician Wellbeing – Promising Solutions
Moderator: Della Lin, M.D.
APSF Board of Directors
Honolulu, HI
What can Departments do?
Michael Gropper, M.D.
Professor and Chair of Anesthesiology
University of California San Francisco School of Medicine
San Francisco, CA
What can a Private Practice Do?
Richard Dutton, MD, MBA
Chief Quality Officer
US Anesthesia Partners
Dallas, TX
What can Healthcare Organizations do?
Kerry D. Olsen, M.D.
Joseph I and Barbara Ashkins Professor in Surgery
Mayo Clinic
Rochester, MN
What can Societies do?
Amy Vinson, M.D.
Assistant Professor of Anaesthesia
Harvard Medical School
Boston, MA
What could we Learn from Other Industries?
Jim Bagian, M.D., PE
Professor
Anesthesiology, Industrial & Operations Engineering, Aerospace Engineering
University of Michigan
Ann Arbor, MI
Panel Q&A
3:00 – 3:15 PM
Mid-Afternoon Break
3:15 – 5:00 PM
Breakout Groups – Brainstorming Solutions
Group 1 – Topic TBD
Group 2 – Topic TBD
Group 3 – Topic TBD
Group 4 – Topic TBD
Group 5 – Topic TBD
Group 6 – Topic TBD
5:00 PM
Adjourn
6:00 – 9:00 PM
Mid-Conference Reception
6:30 – 7:30 AM
Full Buffet Breakfast and Networking
7:30 AM
Day 2 Opening
7:30 – 9:00 AM
Breakout Group Summary Presentations
Presentations by 6 groups
Audience Q&A and Voting
9:00 – 10:00 AM
Panel Discussion – Perspectives on Solutions by Different Stakeholders
Moderator: Joshua Lea, CRNA
APSF Board of Directors
Bouve College of Health Sciences, Northeastern University
Boston, MA
Shane Angus, CAA; Sam Ajizian, MD, FAAP, FCCM, CPPS; Steve Greenberg, M.D.; Linda Groah, RN; Seema Kumbhat, M.D.; Kerry Olsen, M.D.; Sharon Pappas, RN; Dru Riddle, PhD, CRNA; Toni Zito, RN
10:00 – 10:15 AM
Mid-Morning Break
10:15 – 11:25 AM
Finalizing recommendations and next steps
Moderators: Patty M. Reilly, CRNA; Brian J. Thomas, JD; Matthew B. Weinger, MD, MS
11:25 – 11:30 AM
Thank you
Mark Warner, M.D.
APSF President
---
Our deepest thanks to Stacey Maxwell, APSF Administrator, for her tireless support of APSF and of this conference!
---
Related Events