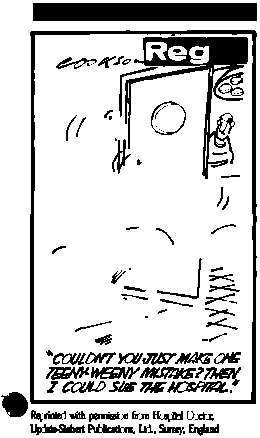 Puritan-Bennett Thanked
The Anesthesia Patient Safety Foundation Newsletter gratefully acknowledges the contribution of the Puritan-Bennett Corporation, Overland Park, KS, which provides facilities and the staff who typeset (Ms. Jennifer Stockstill), compose (Ms. Anita Cleland), print (Ms. Laurie Towns), and organize binding and mailing of the Newsletter (Ms. Joyce Gray). Special thanks to the supervising facilitators Mr. Scott Jensen and Ms. Caye Crosswhite.
Research Grant Applications Sought
The Anesthesia Patient Safety Foundation announces the deadline of May 15, 1987 for receipt of applications for research grants to start January 1, 1988. Grants are limited to $35,000.00, do not include indirect costs, and are for a period of one year only. Awards will be announced at the APSF annual meeting in October, 1987. Guidelines describing the scope of the grant program and application format may be obtained from the Anesthesia Patient Safety Foundation, 515 Busse Highway, Park Ridge, IL 60068.
The Anesthesia Patient Safety Foundation Newsletter is the official publication of the nonprofit Anesthesia Patient Safety Foundation and is published quarterly in March, June, September, and December at Overland Park, Kansas. Annual membership; Individual $25.00, Corporate $500.00. This and any additional contributions to the Foundation are tax deductible
The opinions expressed in this newsletter are not necessarily those of the Anesthesia Patient Safety Foundation or its members or board of directors.
APSF Executive Committee:
Ellison C. Pierce, Jr., M.D., President; W. Dew Rountree, Jr., Vice-President; E.S. Siker, M.D., Secretary; Burton A. Dole, Jr., Treasurer; Jeffrey BL Cooper, Ph.D.; Joachim S. Gavenstein, M.D.; James E Holzer, J.D.
Newsletter Editorial Board:
John H. Eichhom, M.D., Stanley 1. Aukburg, M.D., Jeffrey M. Beutler, C.R.N.A., M.S., Ralph A. Epstein, M.D., David E. Lees, M.D., E.S. Siker, M.D., Benard V. Wetchier, M.D., Mr. Mark D. Wood
Address general correspondence to: Administrator
Anesthesia Patient Safety Foundation 515 Busse Highway
Park Ridge, IL 60068
Address Newsletter comments, questions, letters, and suggestions to: John H. Eichhorn, M.D. Editor, APSF Newsletter Anesthesia, DA-717 Beth Israel Hospital Boston, MA 02215